Employee disputes, marriage break-down, farm family disputes and contract disputes all continue to happen throughout these difficult times caused by the COVID-19 pandemic. Effective early dispute resolution is key to addressing these conflicts and the ARC Mediation team has responded to the needs of clients and those who find themselves in conflict by offering on-line mediation via the platform GotoMeeting. It is an easy-to-use secure video conferencing facility, accessed by a link invitation sent in an email by the mediator to th

e parties for a session at an agreed time. Mediation commences when the Agreement to Mediate is signed on-line and any agreement reached (Mediation Settlement) can also be signed on-line via the platform DocuSign. Existing clients have seamlessly moved to the on-line forum and several cases have concluded with agreement reached without needing to wait for the restrictions to be lifted
---
Workplace Disputes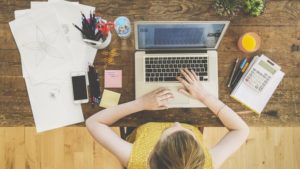 Remote working or changes in working conditions are bringing new challenges for many Employers and previous issues between employees may be exacerbated or new issues may have arisen as a result of the stress of working in this new way. ARC mediators have assisted with disputes between senior executives in multi-nationals, inter-personal conflict between employees in State, semi-state and the private sector, and disputes between start-up founders.
On-line mediation can quickly be offered by an Employer in line with Grievance procedures, and those in dispute will be provided appropriate supports to assist them to address the issues arising. Work-plans can be put in place as an output of mediation between the parties in dispute that can contain an agreed framework to assist the parties restore better working relations, and map out how any new issue may be dealt with at the earliest point. A work-plan generally operates for an agreed period, such as 3 or 4 months, with the mediators "on standby" for the life of the workplan to assist the parties with any difficulties that they themselves cannot resolve.
Parenting Disputes
The restrictions imposed by the Government have caused great confusion for many parents, who co-parent their children between two residences. Some parents have Court Orders governing parenting arrangements, others have operated their own arrangements by agreement and others have an application for Access or variation of Access listed to be heard in Court. The Courts Service have announced that all non-urgent District Court family law cases will be adjourned generally, non-urgent family law cases listed in the Circuit Court are adjourned until April 12th, and a further extension may then take place.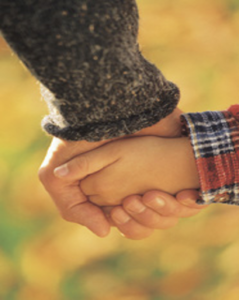 The advice of the Law Society's Family and Child law committee on March 27th2020 is that:
an existing Court Order for Access should be complied with to the greatest degree possible in the circumstances and where there has been an existing arrangement operating between parents that this should continue if possible.
See Treoir's COVID-19 infromation for Parents page for more information.
In the circumstances, a variation is likely to be needed, to keep children away from vulnerable  grandparents, and to protect immunocompromised children, while ensuring that the children continue to spend time with both parents. Dr O'Shea and the mediators at ARC Mediation have completed hundreds of parenting agreements in the last 10 years and are ready to assist parents to put in place temporary arrangements for the duration of the pandemic restrictions, with arrangements reverting to existing court orders or earlier arrangements, once restrictions are fully lifted.
Marital Separations in Mediation
Since the commencement of the Mediation Act in 2017, parties to a mediation can have a Mediation Settlement that is intended to be legally binding. For many years before the Act mediators assisted separating spouses to agree terms for a Legal Separation, and section 11 of the Act now provides absolute clarity that separating spouses can have a legally binding Separation Agreement, drafted by the Mediator, and signed by the parties and the mediator. For those who wish to legally separate the Arc Mediation team provide a clear step-by-step process, using on-line video calls, emails and phone-calls, and will assist with each step to ensure that any agreement reached is fair in the eyes of the parties and is in line with legal requirements and public policy. Where an application for Judicial Separation has already been made, the parties, if they both agree, can engage in mediation to reach agreement, and that agreement can be "ruled" when the Courts re-open or where the Courts accept consent agreements. For those who wish to Divorce, our mediators can assist the parties to agree Consent Terms, which can be signed and later "ruled" by the Court when the decree of divorce is issued.
Contract or Commercial disputes
The COVID-19 pandemic has caused significant disruption to trade, and commercial relationships, which seems likely to have a long-lasting effect on the Irish economy. ARC Mediation was founded  in 2010, during the last recession. Our earliest commercial clients were tourism & leisure organisations suffering from the economic downturn and doing their best to keep afloat while negotiating with staff, creditors, investors and other stakeholders. Our mediators are therefore acutely aware of the personal stresses created by economic difficulties and the benefit of a sustainable compromise in securing the future of your business.
Over the last decade ARC has helped clients reach settlement in breach-of-contract disputes and business stakeholder disputes across a diverse range of sectors including engineering, ICT, property management, retail, tourism & leisure and service-sector.  Our team comprises legal, HR and finance professionals who understand the business needs behind your negotiating position, often turning seemingly intractable disputes into opportunities for commercial learning and growth.
To make an appointment for online mediation, use our contact form.