Mediators from ARC Mediation, along with other mediators, HR experts and legal professionals from around Ireland, have set up the Irish Professional Mediators Organisation. The IPMO is a new membership body to represent and promote the interests of professional mediators in Ireland. It is an initiative that ARC Mediation is proud to support and the culmination of the many years of professional experience of our mediation team.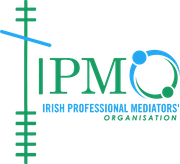 The IPMO has recently launched its website and is adding new members. ARC Mediators who are members of the International Mediation Institute will remain as members. However, all members of our practice will now join the IPMO and adhere to its codes of conduct, practice directions etc. We look forward to helping the IPMO to deliver on its objectives at what is a critical time for our profession.
A summary of our thoughts on the future regulation of mediation in Ireland can be found in this IMI article, written by our founders, and our long-time collaborator Dr Sinead Conneely.
"Our simple request is that the regulation of mediation is driven by the best interests of the service user, promoting diverse and skilled professional practice that reduces conflict in our workplaces, communities and homes."
We hope that IPMO will provide a platform for mediators to have their voices heard, and to recognise the time, effort & dedication that they have put into honing their skills.