ARC Mediators have contributed to a new book on Family Mediation. 
'Family Mediation: Contemporary issues', published by Bloomsbury Professional on May 18th 2020, provides a contemporary account of current practice developments and research concerning family mediation in Ireland and the UK. Chapter 4, 'Family mediation: the Irish perspective' has been co-authored by Dr Sinead Conneely and Dr Roisin O'Shea of ARC Mediation.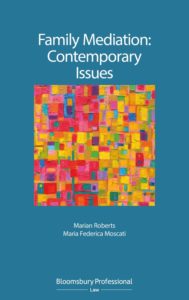 The paperback edition costs €91.00.