"I was very happy with my decision to complete the 32 hour separating couples mediation training with ARC. The instructors at all stages throughout the course material were able to refer to their own hands on experience gained as full time mediators over the last ten years which I felt was crucial to gaining a practical understanding of what family mediation involved & the wide ranging knowledge that was required."

– Fiona, Solicitor (August 2019)
The Programme
The primary aim of this course is to provide participant mediators with essential knowledge and skills to enable them to provide a competent and supportive mediation service to enable separating couples to address issues in dispute.
Admission Requirements
The course is designed for mediators who have completed an MII accredited 60 hour mediator training programme, or equivalent, and wish to practise in this area. 32 hour Family (Separating Couples) training is a mandatory requirement for MII mediators who practise in this area.
Organisation; Arc Mediation, team of 2-3 trainers
Principal Trainer; Dr Róisín O'Shea, Dip BA (Hns) law, PhD, Mediator
Region; South East and Dublin
Duration; 32 Hours (4 day course)
Price; € 1,500 (a non-refundable €300 deposit is required to book)
(price includes training materials, lunch, teas, coffees and refreshments)
Upcoming Dates & Venues
Dublin
Dates; Week 1: 5th, 6th November;  Week 2:  19th, 20th November 2020

Venue; Clayton Hotel, Liffey Valley, Clondalkin, Dublin

 
For Bookings, enquiries & details of future courses email training@arcmedlaw.com, call (051) 348336 or use our contact form. 
Course Details
Day
Module Details
Day 1

(all day)

Family Law (8 Hours) Module 1

·       Current family law practices and recent case law in the area of family law. Family law legislation, including Judicial Separation and Divorce and an overview and analysis of the Mediation Act 2017.

·       Domestic Violence legislation, including an overview and analysis of new developments  under the Domestic Violence Act 2018.

·       Child Protection legislation and procedure

·       Guardianship and the Children and Family Relationships Act 2015

·       Separation Agreements, the legal context.

Day 2

(all day)

Family Mediation Processes (8 Hours) Module 2

·       Mediation process and Mediator obligations under the Mediation Act 2017

·       The Agreement to Mediate

·       Dealing with the Family Home, division of Marital assets, Spousal and Child maintenance, pensions and tax implications.

·       Understanding issues of Succession

·       Negotiating and drafting agreements; the essential dos and don'ts

·       Mediation and the Courts

Day 3

(morning)

Parenting (4 Hours) Module 3

·       Facilitating parents drawing up parenting plans and negotiating future arrangements for their children, in the best interests of the child and based on best practice informed by international research.

·       Child-inclusive mediation and hearing the voice of the child

Day 3

(afternoon)

Children protection (4 hours) Module 4

·       Children's wellbeing

·       Child protection legislation, Ireland and EU

·       Child protection policies and procedures, and how to implement them

Day 4

(morning)

Domestic Violence & Screening Process (4 hours)

·       Screening for domestic violence

·       Identifying domestic violence/abuse, mediating safely and protecting clients

·       Understanding Domestic Violence legislation in the context of mediation

·        Identifying and dealing with power imbalances

Day 4

(afternoon)

Couple dynamics (4 hours) Module 5

·       The psychological dynamics of separation

·       The complexity of separating couple dynamics in mediation

·       Dealing with anger, frustration, loss in the mediation process

·       Positive steps to assist clients deal with the emotional context as they move though the process of mediation
Preparatory work will be required prior to attending each day of training.
About Dr O'Shea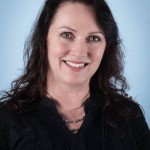 Roisin is a Partner in Arc Mediation and an award-winning former Irish Research Council scholar, who was awarded a Ph.D. in 2014 for her doctoral research on Judicial Separation and Divorce in the Circuit Court, Ireland. She is an expert in Family Law, and has significant experience as a mediator completing hundreds of cases since 2009 including family, work place and commercial mediations. She was appointed a Regional Leader in the field of mediation in 2018 by Waterford Chamber of Commerce, is an approved Skillnet trainer delivering courses on mediation skills to managers, she has delivered training on family law and mediation to Bar Councils since 2013, and is a Friarylaw trainer for Civil & Commercial Mediation.
Course Objectives
To provide sufficient legal knowledge, including an over-view of the Mediation Act 2017, to enable participant mediators to understand and navigate the legal context of separating couples.
To provide an overview of child-inclusive mediation, to include parenting in the best interests of the child, the legal context, child protection issues and children's experience of family breakdown.
To provide information on family mediation structures and processes
To provide insight and knowledge on couple dynamics during the separation process.
To provide insight and knowledge on Domestic Violence/Abuse and screening processes
Terms & Conditions for booking, attendance, cancellation etc are available on request.