Everyone at ARC is delighted that the extensively-renovated courthouse in Waterford City opened on 10th April.
The renovation project enhanced the existing facilities with a purpose-built and architecturally innovative 6000 sq meter extension. The courthouse now has 6 courtrooms, a vulnerable witness suite, a jury reception room, a range of consultation rooms, enhanced custody support and more space for the existing clerical staff.
To celebrate the opening, Waterford News & Star ran a special supplement showing the elegant design of the new extension which is beautifully integrated with the original courthouse building designed by J B Keane constructed in 1849. The supplement featured advertisements from the organisations that use the courthouse regularly or are part of the legal community within Waterford. Ours is below.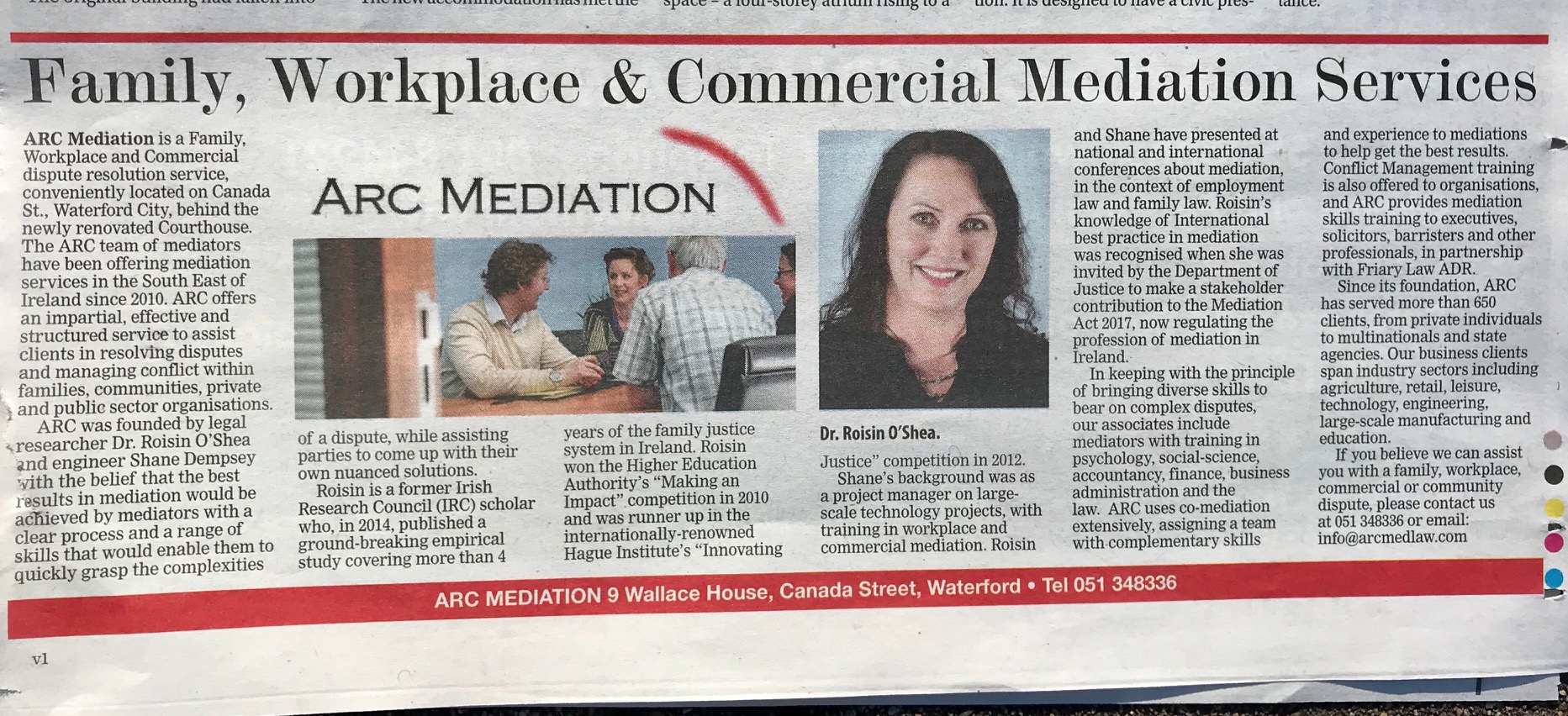 While ARC endeavours to assist our clients settling out of court, under the recently-commenced Mediation Act 2017, litigants can petition the judge to refer their case to mediation, or a judge may suggest to litigants that mediating their dispute should be considered. This is particularly helpful when litigants are trying to salvage a professional or personal relationship.
Clients have already made the short walk across the People's Park from the court house to our offices to register for mediation, which can be an important first step in healing a personal or professional rift.